8 - 10 SEPTEMBER

NO TRAVEL NEEDED

BREAKOUT SESSIONS

LEARN & NETWORK
About the Event
This conference is an opportunity for individuals to engage in meaningful discussions about how our landscape is shifting and understand the layers that have traditionally preserved the status quo. Discover how we can pivot and prepare for the New Normal regarding the next generation's expectations for inclusion, equity and global Social Constructs.
Awards
The following organizations and individuals have been recognized as best-in-class and will receive an Innovation + Inclusion Leadership award at the global Diversity 5.0 Conference. The awards will be presented virtually on Friday, Sept. 10th at 5:30 pm (EST). Join us to learn more about their work, recognize progress through Inclusive Excellence, and celebrate their leadership in the DE&I industry. The winners are:
GOVERNMENT:
Washington State Health & Human Services Coalition
EDUCATION:
Dr. Clara Awe, CDE®, at the University of Illinois at Chicago College of Pharmacy
NONPROFIT:
Hackensack Meridian Health
INDIVIDUAL:
Donald Thompson, CEO of The Diversity Movement
IDC DESIGNEE OF THE YEAR:
Dr. Delmar Lee, CDE®
Exhibitors
Authors, recruiters, vendors, and others can participate in the Diversity 5.0 Virtual Exhibition Hall. Reach hundreds of decision makers and potential job applicants on 8-10 Sept. 2021. Contact Michele Williams at michelewilliams@societyfordiversity.org for a sponsorship package.
Agenda
Wednesday, September 8, 2021
9:15am to 9:30am EST
Introduction
Dr. Danielle Jackman, CDP®, Chair, Diversity 5.0 Conference Community of Practice
9:30am to 10:45am EST
Keynote Presentation: "An Innovative, Quantifiable Approach to Creating Full Inclusion in Corporate America"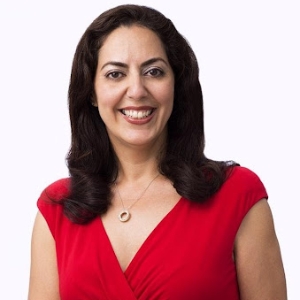 Mona Ameli
Mona Ameli (she, her, hers) is founder & Managing Partner of her Executive Strategic Consulting firm Ameli Global Partnerships (AGP), advising CEOs, Boards and investors on inclusive business strategy choices and how to sustainably turn around companies through Culture, Leadership, and Business Transformations. She has been recognized and named twice as one of the "Top 20 Most Influential Women" in her industry. The National Diversity Council also recognized Mona's professional success and empowerment of multicultural minorities in the U.S. by naming her one of the "Most Powerful and Influential Women in California".

Mona, an experienced global C-Suite executive, certified in both Diversity & Inclusion and in Global Cultural Transformation has been and continues to be a frequently sought-after speaker at many events as well as a strong contributing voice through numerous articles she has written in several large industries and mainstream media publications. She has a 25-year proven track record in building, leading, empowering and advancing organizations with multinational/multicultural talent. She has developed and implemented highly effective growth and change management strategies by truly putting People, Culture, and Values at the foundation of her approach.

Prior to founding AGP, Mona served as President of Optavia-Medifast (MED), a publicly held multi-channel health & wellness company. She led multiple teams and sustainably turned around the company's double-digit decline to becoming the 2nd fastest growing company in 2020 (Forbes).
11:00am to 12:15pm EST
Workshop Session: "It Starts with Me: Using the True Colors Personality Test to Establish That Similar Leadership and Work Styles are Common Across All Cultures and Backgrounds"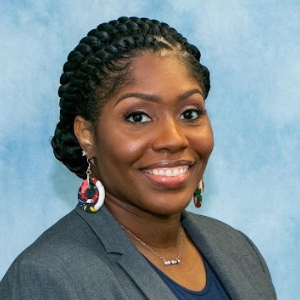 Dr. Stacy Roberts
Dr. Stacy Roberts is the founder and president of SMR Leadership Solutions, LLC, which is located in Evans, Georgia. She earned her executive coaching certification from the International Coaching Federation approved organization, Academy of Creative Coaching. In addition to her coaching certification, she also has obtained her Bachelor's degree in Marketing from Augusta University and her Master's of Business Administration in Human Resources and Doctor of Business Administration in Human Resources from Liberty University. She is a lecturer in Augusta University's Hull College of Business and also a licensed minister at her church, New Life Worship Center. She loves spending time with her family and serving in her community.

Stacy is an accomplished business leader whose focus is developing quality leaders in their professional and personal lives. As an executive coach with extensive HR, corporate, and community leadership experience, Stacy strives to help others WIN and reach their full potential as a leader in all areas of their life. Stacy's drive and dedication are to help all individuals she encounters succeed. Allow Stacy to SUPPORT, TRAIN, ASSESS, and COACH you to develop the dynamic leader that's within you. She assists in clarifying goals, developing a plan of action, and providing support for all clients. Founded on Philippians 4:13, SMR Leadership Solutions, LLC believes that success is possible in any organizational or personal situation, no matter what the circumstances are. You can and will win.
12:30pm to 2:00pm EST
Panel Discussion: "Exploring the Progression and Challenges of Implementing DEI Strategies in Higher Education"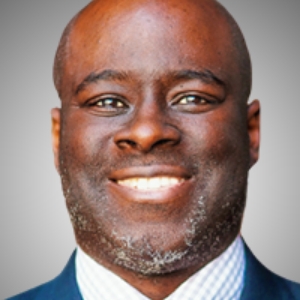 Frank Robinson
Frank Robinson is a Director with Econsult Solutions. Mr. Robinson has been a leader in the economic development and sustainable development industries for over 18 years, working with corporate, government and nonprofit clients, banks and credit unions, as well as community development financial institutions (CDFI) and small businesses. With a knack for creatively engaging clients and re-envisioning possibilities, he enjoys hammering out logistics and bringing forth new realities.

Mr. Robinson has extensive experience articulating primary objectives for strategic plans, pursuing federal grant opportunities, construction management, business expansion and sustainability planning, and launching new programs. He has also written and managed over $40 million in federal grants/programs; assessing, planning, improving, reporting, and presenting to high-level boards and governing bodies along the way.

Prior to joining ESI, Mr. Robinson worked at Kairos Development Group as a managing partner. His responsibilities focused on executing diverse projects that benefit disadvantaged populations and assisting government & private entities in pursuing social good. Before that, he was the Director of Entrepreneurship and Resource Development at People for People. He is currently an adjunct professor at Cairn University, PA.

Mr. Robinson is a graduate of North Carolina A&T State University with a degree in Political Science. He also has an MBA with a focus on Economic Development from Eastern University and a Master of Divinity from Westminster Theological Seminary. He holds several certifications including one in Low-Income Housing Tax Credit Management & Development and another on Faith-Based Initiatives.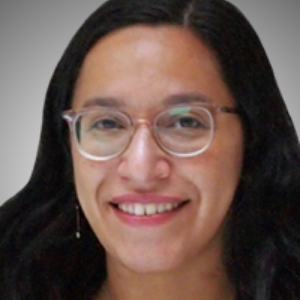 Ardy Wurtzel
Ardy Lynn Wurtzel is an Associate Director at Econsult Solutions, Inc. At ESI, Ms. Wurtzel leads projects in the areas of economic development, higher education, public policy, transportation and real estate.

Prior to joining ESI, Ms. Wurtzel worked as an adjunct professor of Economics at several universities, including Temple University, Arcadia University, and Rutgers University. From 2011-2018, Ms. Wurtzel worked at the Federal Reserve Bank of Philadelphia. She served as a Research Analyst for the Department of Corporate Affairs, then she became a Data Specialist & Analyst at the Research Department: Real-Time Data Center. She managed and analyzed macroeconomic time series data sets to assist monetary policymakers. An expert in complex statistical and econometric analyses, she also produced detailed forecast models for various research studies and departmental publications.

Ms. Wurtzel holds a Master of Arts in Economics and a Bachelor's in Economics & Finance from Temple University. She has been a member of the National Association of Business Economists (NABE) since 2014.
Dr. David Marshall
Dr. David Marshall is Professor and Chair of the Department of Strategic Communication in the School of Global Journalism & Communication (SGJC) at Morgan State University. By trade, Dr. Marshall is a journalist who spent two decades working as a television news anchor, reporter, producer and writer having worked in New York City, Philadelphia and Baltimore. He has served in a variety of capacities in academic life including as a professor, department chair, dean, academic vice president and college president.

Dr. Marshall has extensive experience in the area of assessment and accreditation. He is widely sought out as a speaker and consultant in documentation of teaching and learning practices. He serves as the assessment coordinator for SGJC. Research Interests: nonprofits and social media, reputation management, nonprofits and social media engagement, media literac y.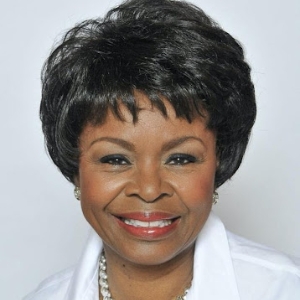 Angela Dowd-Burton
Angela Dowd-Burton is an award-winning business professional with over twenty-five years of diverse business experience and public service. She has served in global roles in finance, procurement, business development, and local government public policy. She currently serves as senior advisor to Econsult Solutions Inc.

Angela served as president of the Women's Business Development Center and Women's Business Enterprise Council PA-DE-sNJ until June 2017. She executed a transition process with the founder of the WBDC, an organization established in 1995 with an SBA grant to support, develop, and grow women entrepreneurs. The WBDC joined the Women's Business Enterprise National Council in 2000 and is responsible for the certification of 1200 women-owned businesses.

In 2010, Angela was appointed by Mayor Michael Nutter and reappointed by Mayor Jim Kenney to serve as Deputy Director of Commerce for the Office of Economic Opportunity (OEO) in Philadelphia. She leveraged the business services of the Commerce Department to strengthen the capacity of small businesses to successfully contract with the public, private, and non-profit sectors. During her appointment, disadvantaged businesses increased registration with the city by more than 91% and were awarded 30% of city contract dollars.

Angela has held positions in the private, public and non-profit sectors including: Dow Chemical, Rohm and Haas, Sunoco, Mobil, City of Philadelphia, and the Women's Business Development Center.
2:15pm to 3:30pm EST
Workshop Session: "Examining Research Examples of Diversity Initiatives Across Various Sectors & Industries"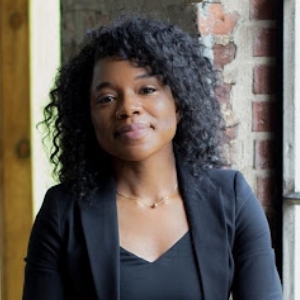 Tamisha Sales
Tamisha Sales, M.Ed. | Ph.D. Student is a committed DEI practitioner, and nonprofit and community partnership leader with nearly two decades of experience serving the community. Sales has documented success in building sustained community partnerships and increasing nonprofit funding that drives innovative changes and lasting community impact. She is experienced in case management, curriculum development, program development and evaluation, training and presenting, development of recruitment and retention processes, and advocating for marginalized populations.

Sales has served in various nonprofit roles from volunteer to senior leadership. Tamisha Sales' career passion is to positively impact individuals by guiding organizational solutions that take outcomes to the next level. As a third-year doctoral student, Sales research is focused on equity, intersectionality of identities, and inclusion inside of organizations and their impact on the delivery and allocation of information, knowledge and resources. Recently featured in September's Speakers Magazine, Tamisha Sales is the co-founder and owner of Educational and Community Strategies, a diversity and inclusion and organizational management training and consulting firm.

Educational Background Ph.D. Student in Organizational Leadership Master of Education- Adult Education and Training Bachelor of Science in Psychology Associate of Applied Science in Child Development.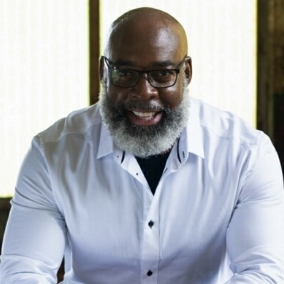 Dr. Larry Collier
Dr. Larry Collier is an authority and fearless advocate for diversity, equity, and inclusion. As an award-winning, retired school administrator and educator with 37 years of experience. He is experienced in supporting and leading poverty schools in transformational programming that encompasses connecting schools to nonprofits. Collier's work is guided by an unyielding commitment to reducing disparities for under-served and underrepresented populations; putting in practice diversity, equity, and inclusion across education and non-profit sectors. Dr. Collier helps organizations to solve the challenges diversity, equity, and inclusion present to their people, plans, and processes by translating data into strategies.

Over his 30+ years of leadership, Dr. Collier has worked with corporate, educational, and nonprofits, developed training plans, strategic planning, and accreditation processes, and created performance evaluation instruments for organizations all through the DEI lens. Collier has presented countless keynote presentations and training on issues such as unconscious bias, diversity and inclusion in the workplace, organizational leadership, "no excuse' schools, and mindset. Dr. Collier's presentations bring a mixture of expertise, life experiences, passion, vision, and authentic style to create actionable and practicable takeaways for participants.

Dr. Collier grew up in Alabama –a state historically known for its discrimination and its role in the Civil Rights movement. At a time of intense division and adversity, Collier stepped into the role of a principal in a high-poverty, school. Dr. Collier's work in challenging the status quo and addressing inequities helped to close achievements in the student body. Overthe years, Collier worked his way up in rank in Decatur City Schools to a senior district-level administrator, transforming the approach and creating a model of expectations when serving underserved and underrepresented students and families. Collier is known for treating DEI not as a 'check in the box' but as a responsibility of humanity. His commitment to this work led to him being tapped by various institutions for his expertise which leads to the natural progression of co-founding Educational and Community Strategies; a DEI and organizational management firm.

Dr. Collier has been featured inSpeakers Magazine and on various podcasts. Collier has trained and consulted with educational organizations on diversity issues such as Jacksonville State University to a network of nonprofits like Community Action Agencies.Above all else, Dr. Collier is a proud veteran of the United States Air Force where he served in the role of military police. He served honorably and faithfully in defense of our great nation against both foreign and domestic enemies.
Workshop Session: "The Biopolitics of Neurodiversity: Past, Present and Future"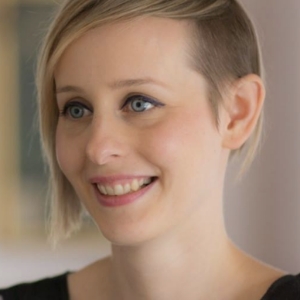 Dr. Lutza Ireland
Dr. Lutza is an autistic/ADHD/dyspraxic psychologist, designer, and author of the multi-award-winning "Stress and Anxiety during COVID" graphic field guide. She was the lead designer of the award-winning All Kinds of Minds neurodiversity pilot at the Department of Education (around 100,000 employees in Qld/AU). She uses design thinking and co-design methods to develop innovative resources, services and systems for neurodiversity, mental health and DEI.

Dr. Lutza is a passionate neurodiversity and mental health advocate, and co-leader of NDGiFTS APAC, a neurodiversity social movement targeting education and awareness-raising for neurodiversity employment in the APAC region.
3:45pm to 5:00pm EST
Workshop Session: "The Best Practices for Best Outcomes"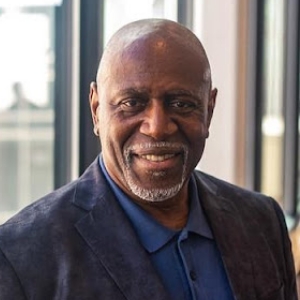 Lee E. Meadows
Lee E. Meadows, is an adjunct Professor of Management at Walsh College and a Consultant with over 30 years of experience working in, consulting for, writing about and presenting on Diversity, Equity and Inclusion issues. He has a strong background in Human Resources and is on the forefront of identifying trends that will impact the profession.

As a Human Resource professional, his practical experiences include having worked at Michigan State University, General Motors, the Kellogg Foundation, EDS/A.T. Kearney, Consulting Services, Con-Way Transportation Services.

He is currently the President of the State of Michigan Chapter of the National Association of African Americans in Human Resources.

His ongoing activities in Diversity, Equity and Inclusion have been focused on course design and delivery, writing articles, designing and delivering workshops, consulting on DE&I implementation and presenting at academic and professional conferences. He has successfully worked with for-profit, non-profit and government agencies in building sustainable DE&I practices.

He publishes monthly articles on his LinkedIn page and remains active in designing, developing and delivering leadership and DE&I strategies for several organizations. He is the author of the business leadership fable: Take the Lull by the Horns: Closing the Leadership Gap
Workshop Session: "Diversity Made Simple: A Shame-Free Approach to Reducing Offenses and Strengthening Cross Cultural Relationships"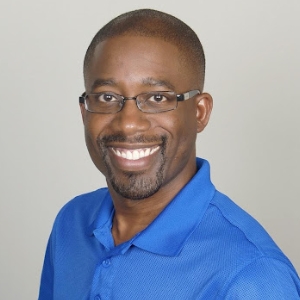 Lambers Fisher
Lambers Fisher, LMFT, MDiv, is a licensed marriage and family therapist who has counseled individuals, couples, and families from a variety of cultural backgrounds, in private practice, as well as corporate, nonprofit, and ministry environments. His encouraging and shame-free Diversity Made Simple trainings have equipped professionals in a variety of fields around the country in their efforts to improve cultural self-awareness, increase confidence in their diversity competence, as well as strengthen and repair personal and professional relationships.
5:15pm to 6:30pm EST
Closing General Session: "The 7 Trends That Will Change the Future of EDI Work"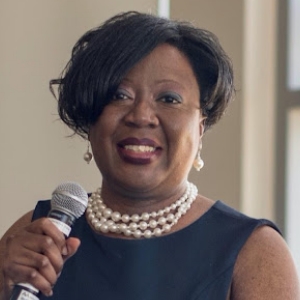 Leah Smiley, CDE®, President of the Society for Diversity
Leah Smiley, CDE®, is the founder and President of the Society for Diversity Inc. As a LinkedIn "All-Star", Mrs. Smiley has facilitated hundreds of presentations for more than 10,000 professionals and executives around the world, as well as consulted with more than 100 organizations. Prior to founding the Society for Diversity, Mrs. Smiley spent a decade in the healthcare industry, working for CIGNA Corp., the City of Philadelphia Health Dept., and CGI Consulting Group (now Willis Towers Watson).

With 18 years of experience exclusively in ED&I, as well as 30 years as a master of training and organizational development, Mrs. Smiley is considered to be an ED&I thought-leader.

Smiley's work has been featured on international and national radio and television programs, as well as in USA Today, Huffington Post, Business Insurance, The Indianapolis Star, The Indianapolis Business Journal, Indiana Minority Business Magazine, Associations Now, Franchising World Magazine, MEA Magazine, The Lexington Herald Leader, The Philadelphia Tribune, The Philadelphia Business Journal, Naples Daily News, The City Sentinel, Lee and Low Books, and more. She was also quoted in "The Inclusion Revolution Is Now: An Innovative Framework for Diversity and Inclusion in the Workplace" by Maura G. Robinson and published by iUniverse.

Mrs. Smiley has a political science degree from Hampton University and is a Certified Diversity Executive (CDE)®.
6:30 pm EST
Members-Only Virtual Reception
Thursday, September 9, 2021
9:15am to 9:30am EST
Introduction
Tiphanie Thomas, Certification & Member Relations Manager, The Institute for Diversity Certification
9:30am to 10:45am EST
Keynote Presentation: "The Hiring System: Identifying + Dismantling the Hidden Obstacle Course"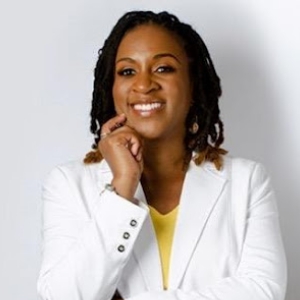 Jenn Tardy, CDE®
Jennifer Tardy, Career Success Coach, owns and operates JTC which is a diversity and inclusion consulting organization in Maryland. Through her #CareerSuccess coaching programs for job seekers and #HiringSuccess diversity training programs for recruiters, she is on a mission to make it easy for recruiters and historically underrepresented job seekers to meet and forge career success. She is an official partner to LinkedIn and The Society for Diversity where she serves as a career coach to its members.

Jennifer has vast industry experience as a Recruiting Thought Leader, Diversity Practitioner, and Career Success Coach with over 14 years of experience in the field of human resources and recruiting. She has recruited in the tech, healthcare, education, railroad, plumbing supplies, and professional services industries.

She is a graduate of Virginia Tech with a bachelor's and Master's degree in Business Administration. She has received several certifications in Human Resources and Diversity and Inclusion including her Professional in Human Resources (PHR), Certified Diversity Recruiter (CDR), Certified Diversity Practitioner (CDP®), and Certified Diversity Executive (CDE®). She is also a Certified DiSC Instructor.

In addition to JenniferTardy, LLC, Jennifer is also co-owner of Proving What's Possible, LLC (PWP), headquartered in Altavista, VA. PWP is a Mental Health Counseling organization that provides mental health skill-building services to help individuals cope with mental illness and achieve community stability and independence. Jennifer resides in Maryland with her two boys, Austin and Aiden, and her love, Antione.
10:45am to 12:15pm EST
Peer Coaching Session with Hackerly
Topic: "Foster Belonging & Improve Team Dynamics"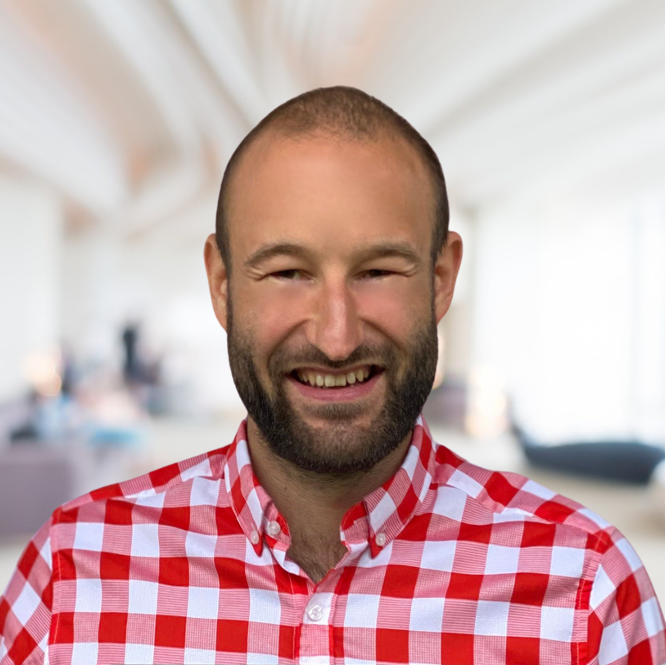 Hackerly
11:00am to 12:15pm EST
Workshop Session: "Putting Your Privilege to Work"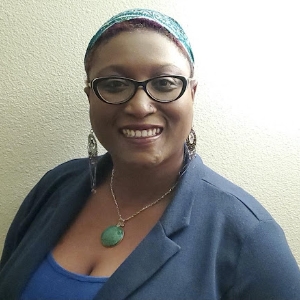 Vashti Boyce
Vashtina "Vashti" Boyce (she/they) is the founder of Wild Iris Consulting, a Portland-based leadership development, and management consulting agency. Vashti holds a Masters in Humanistic Psychology from the University of West Georgia as well as an MBA in Healthcare Administration. Vashti has spent almost 20 years volunteering and leading in various organizations, 7 years in the field of psychology, and 5 years of experience in non-profit healthcare management. Vashti is a board member in multiple organizations where she volunteers her DEI knowledge and education in service of the organization's goals. Vashti's technique is based on a holistic framework; valuing the complexity of human experience, subjectivity, perspective, and relationship with the self and society.
Workshop Session: "Everyone has Bias, Including You"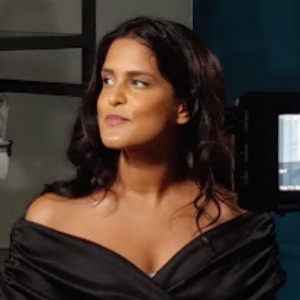 Raisa Ghazi
Raisa Ghazi is a political Scientist on a mission to reduce workplace inequalities and promoting diversity & inclusion in the tech space. She strives to spread awareness about diversity, inclusion, and inequality through her position as an advisor on various prominent channels and as an educator.

"I believe the topic of inclusion and discrimination in technology is becoming significantly more important. I want to create more awareness in the workplace about these topics and what can be done to reduce bias in technology and become more ethical in tech."

That's why she founded the High Tech Tea and SkillGenie, for promoting more equality in technology. The High Tech Tea is a network of thousands of women in technology. A platform that promotes D&I in tech through bi-annual events funded by the government & corporate partners. The motivation behind the mission of SkillGenie is to make information that promotes equality in the workplace accessible to everyone. All by using a Growth Mindset.
12:30pm to 2:00pm EST
Panel Discussion: "Inclusion and Psychological Safety in the Workplace: A Global Perspective"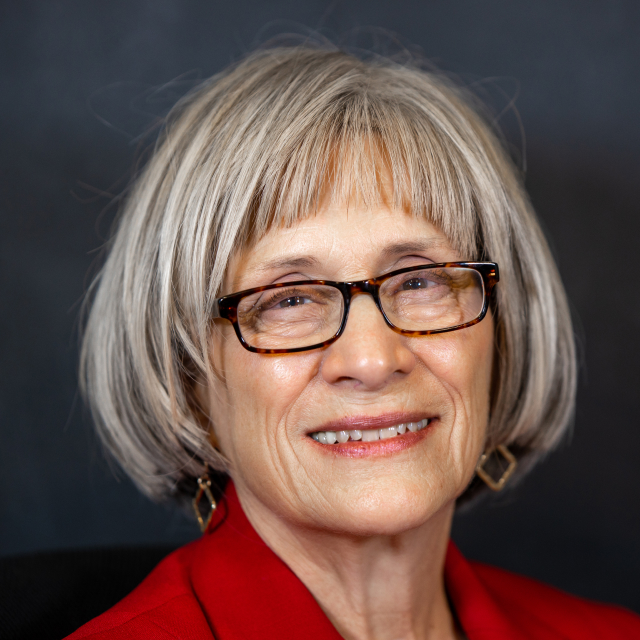 Deborah Levine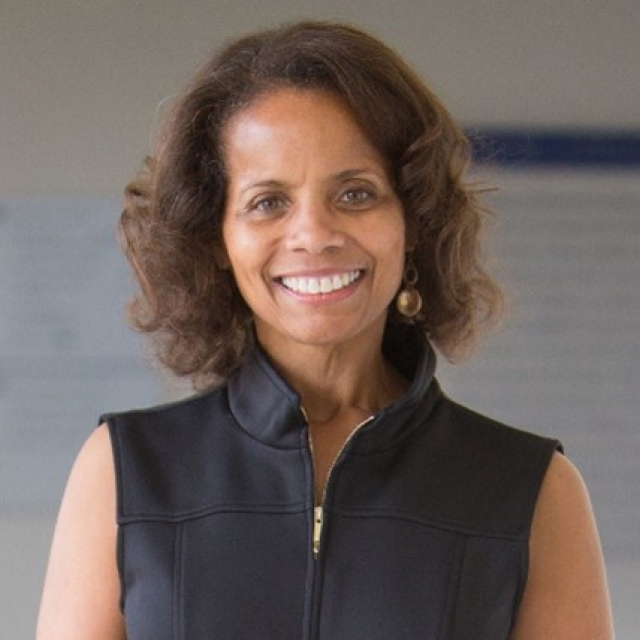 Dr. Leah Gunning Francis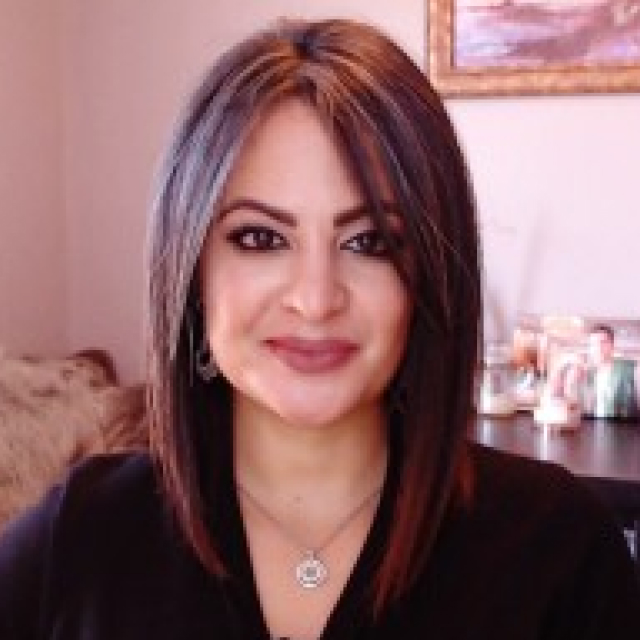 Mona Babury
2:15pm to 3:30pm EST
Workshop Session: "POP: Power, Oppression, and Privilege in K-12 Education"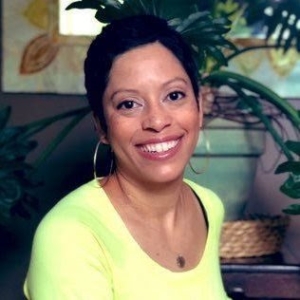 Jonette Marcus
Jonette Marcus is Founder and CEO of The Equity Firm, a coaching firm that comesalongside organizationsworkingtowards success. She has a 20 year career in education as an elementary and middle school teacher, assistant principal, district literacy supervisor and director of elementary gradesas well as an education consultant. Jonette has master's degrees in Educational Leadership and Elementary Education and a bachelor's degree in Psychology.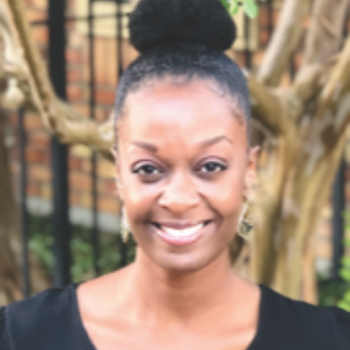 Tamera Slaughter
Tamera Slaughter is a professional learning facilitator and education advocate. Sheuses her 15 years of experience in education to provide in-depth and thoughtfulprofessional learning opportunities in the areas of literacy, social and emotional learning(SEL), and diversity, equity and inclusivity (DEI). Through her work she hopes todeepen and increase the awareness and advocacy efforts needed to dismantleinequities in literacy, SEL, and diversity, equity, inclusivity.
Advocacy in Action - How to transition from ally to advocate for social justice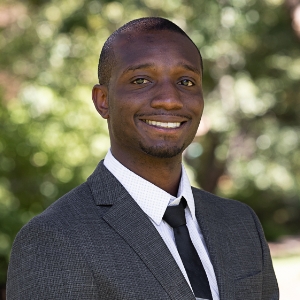 Ray White
Raymond White serves to equip leaders with the necessary skills and conversations towards designing inclusive communities where every identity belongs and thrives. He engages with student leaders, organizational leaders and emerging leaders with a communication style that is very approachable, relatable, and empowering for listeners to take action.

Ray is a proven transformational leader by shaping team culture that brings everyone together for success. He pairs formal and experiential education with his style of teaching to make topics on social justice tangible, regardless of where they are on their journey. Ray has been active in the local community in the Pacfic Northwest through shaping Diversity, Equity and Inclusion strategies for organizations and providing guidance for emerging leaders to thrive in the workforce.

His Podcast, On The Mic W/ Ray White, brings a critical perspective on how we can apply the lessons we're learning in life towards uplifting ourselves and others.
---
Company Name: Raymond D. White, Coach and Consultant
Website: www.raymondwhite.net
Instagram/Twitter: @ Raydevante
LinkedIn: Raymond D. White
A Delicate Balance: Supporting and Challenging Participants During Trainings on Power, Privilege, and Equity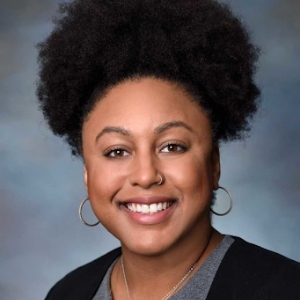 Blaze Campbell Jacobs
Blaze Campbell-Jacobs (she/hers) received her BA in Strategic Communication and MA in African American Studies from Temple University (Philadelphia, PA). She is currently completing a doctorate in higher education administration at Bowling Green State University (BGSU) in Bowling Green, OH. For just under 10 years, Blaze has developed and facilitated educative experiences related to justice, equity, diversity, inclusion, and inter-group dialogue within higher education settings on the East, West, and Midwest regions of the United States for students, staff, and faculty. Most recently, Blaze has been working with a local school district helping create DEI professional development sessions curated for the specific needs of teachers, building staff, and administrators. Blaze also serves as the Assistant to the Project Director and Principal Investigator of a $1 million National Science Foundation grant-funded project titled BGSU ALLIES, which is focused on improving women's and racially minorized faculty's experiences in STEM disciplines at BGSU. In this role, Blaze collaborates with the grant team to design and facilitate virtual (synchronous and asynchronous online modules) and in-person workshops for BGSU faculty members on various topics related to allyship and bystander intervention. Since being at BGSU, she has been awarded the 2020 Higher Education Administration Faculty Award for Academic Excellence, the 2019 award for Outstanding Contributions by a Higher Education Administration Student, first place presentation at the Shanklin Research Colloquium, and the Presidential Diversity/Winifred O. Stone Scholarship for her essay submission on the role of diversity in her discipline, higher education administration.
3:45pm to 5:00pm EST
Workshop Session: "Say it Louder for the People in the Back: The Rise of CDO Representation & Education"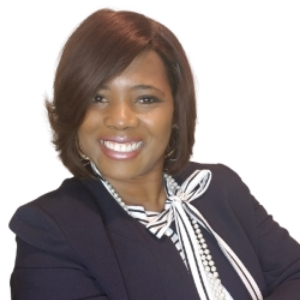 Freya Huffman
Freya Sullivan Huffman is a native of Waynesboro, Georgia, the Bird Dog Capital of the World! She attended school in Waynesboro - Burke County, Georgia. She was active in sports and earned a basketball scholarship to Claflin University in Orangeburg, South Carolina and is the former Miss Claflin University. She attended Clemson University as a graduate student and earned a Master of Business and Information Technology from Keller Graduate of Management. Freya completed Ph.D. coursework at Capella University focusing on Education with a concentration in Training and Performance Improvement.

Freya started her entrepreneurial journey after going through her first layoff at the age of 21. She started her technology training and web design company, The Teknowlogy Factory, to develop technology and training solutions for entrepreneurs and businesses. After going through a total of four layoffs, she started career coaching and has a signature program, Rebrand My Career, to help career professionals prepare for promotion, job changes and prepare for life in the event of a layoff.

Additionally, she created the Virtual Entrepreneurship Launch Academy to help entrepreneurs launch online businesses and coaching programs. While Freya is still employed in Corporate America, she encourages professionals to prepare for life before going through a layoff and gain knowledge and skills to remain competitive in the workforce.
Workshop Session: "Beyond the 'Boss Babe': How Real Women are Shaping and Being Shaped by Entrepreneurial Ecosystems and Your Role in This Evolution"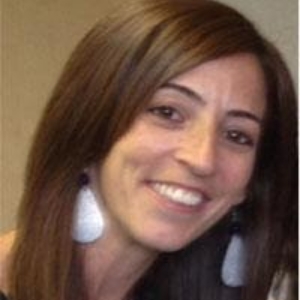 Dr. Jennifer Murphy, Ph.D
Jennifer joined NDNU's Department of Psychology and Sociology in the fall of 2015. With a doctoral degree in peace, conflict and development studies, Jennifer continues to teach and form part of the core faculty at two prominent peace studies graduate programs in Europe, the Universitat Jaume I of Castellón, Spain, and the University of Innsbruck, Austria.

She is also a guest professor for the Maestria en Derechos Humanos y Cultura de Paz at the Pontificia Universidad Javeriana, Cali, Colombia. Jennifer's teaching/facilitating, research, and curriculum development are informed by Peace Studies methods and philosophy, Critical Pedagogy, Critical Race Theory, Gender and LGBTQIA+ Studies and Postcolonial/Decolonial thought and analysis. Interested in stretching the boundaries of the classroom, Jennifer's recent research focuses on invitational pedagogies and a post-oppositional politics of change and interconnectedness. Each day, Jennifer is inspired by her colleagues and the diverse and phenomenal NDNU student body.
5:15pm to 6:30pm EST
Workshop Session: "Leveraging Your Professional Equity During Corporate Chaos"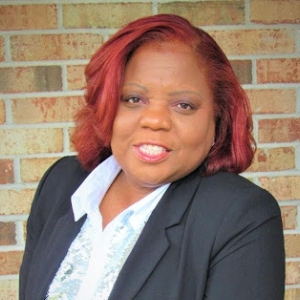 Dr. Karen Hills Pruden, DM, CDE®, SPHR
The potency of 'first love' has sidelined millions of adolescents from reaching their destiny. A teenage Karen overdosed on this euphoric emotion. She benched her college ambitions to marry her high school sweetheart, two months after graduation. By the time her third child was born, the euphoria had dissipated. The marriage was over.

Dr. Pruden has lived the blueprint that 'dreams deferred, are not dreams denied' when you put in the work. Her evolution from a teenage bride to award winning international motivational speaker is the receipt that a comeback is possible from any detour in life. Dr. Pruden blends her HBCU education with her Yale University training to inspire all under her voice. She has authored/co-authored 5 books and held the coveted position of Amazon #1 Bestseller for an anthology, Entrepreneurial Elevation: 31 Strategic Lessons and Personal Stories from Purpose Driven Entrepreneurs. She has been recognized by the Governor of Virginia for her work in Equity, Diversity, and Inclusion. Other awards and nominations include ACHI Magazine Woman of Inspiration, Dr. Martin Luther King Jr. Community Leader Award, ACHI Magazine Women of Excellence Award, SpeakerCon Motivational Speaker of the Year, and ACHI Magazine Author of the Year Award.

Determined to resuscitate the dormant goals of millions, Dr. Pruden is committed to compelling audiences to recognize that as long as you are breathing, you are poised for a comeback. Her thunderous call to action, "No Excuses, Make it Happen" can be heard vibrating off drywall internationally.
Workshop Session: "Maximizing ROI for ERGs"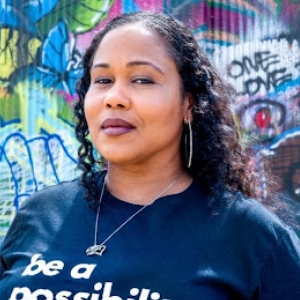 Maiya Winston
Maiya Winston of Be A Possibility is a coach, consultant and mentor in Dallas, TX. With over 15 years of corporate experience, she has seen firsthand the difference that working with PURPOSE and PASSION can make on the lives and careers of employees.

Maiya's consulting areas of focus include Diversity, Equity and Inclusion within corporate spaces, leadership development and employee engagement. She is a National Diversity Council Certified Diversity Professional (CDP®), Aspen Institute Economic Opportunity Fellow, Certified

Career Coach and has served as Executive Director of the DFW Collective of Black Employee Resource Groups (BERGs).

Maiya earned her Bachelor of Arts in Theatre from the University of Southern California (Fight On!) and is a member of Zeta Phi Beta Sorority, Incorporated. She is currently pursuing her Lean Six Sigma Black Belt Certification and has a lifelong love of learning.
Friday, September 10, 2021
9:15am to 9:30am EST
Introduction
Lorraine Sanford, Director, Diversity Education & Training
9:30am to 10:45am EST
Keynote Presentation: "Is Intersectionality Being Considered in Your DE&I Strategies?"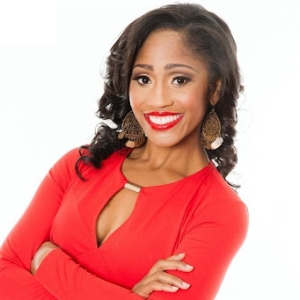 LaKisha Brooks CDE®, Brooks Enterprise & Consultants
LaKisha C. Brooks, M.Sc., M.Ed, CDP® is the Founder and Director of Learning at Brooks Enterprise and Consultants, columnist for DimEnsIons: The Bottom Line of Diversity, Equity, and Inclusion for HR Exchange Network, the former President-Elect for the Greater Atlanta Chapter of ATD, serves as a Coaching and Mentoring Advisory Board Member for HR.com.

As an internationally recognized leadership expert, LaKisha, has been featured on ABC, FOX, CW, and NBC affiliates across the country, as well as The Denver Post and The Miami Herald. She was also recognized by Atlanta Business Chronicle as a "Person on the Move."

LaKisha is also the 2018 Trainer Showdown winner for the ATD Central FL Chapter. She has over 14 years of sales and management consulting experience and 20 years of public speaking experience. She has worked with companies and organizations such as Rheem Manufacturing, Flexport, CLO Magazine, Papa Johns, just to name a few. She has also traveled the country training global clients in the areas of leadership, management, diversity, and sales as a consultant for Krauthammer USA.

LaKisha has also worked for the Adidas Group under the Reebok brand, managing the field retail training. LaKisha is also a Certified Professional in DISC and Emotional Quotient and a trailblazer in organizational leadership and development authoring two books, Leadership's Got Everything to Do with It: Women's Guide to the Sustainable Leader and Organization and Learn, Lead and Leave a Legacy: Advancing Women to the Top!
11:00am to 12:15pm EST
Workshop Session: "Earn Your DEI Wings: How to Integrate Pilot Study Principles into Your Program and Training Work"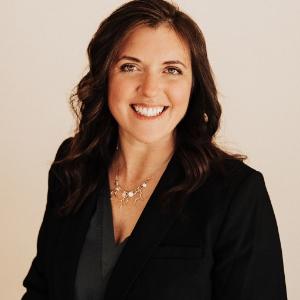 Mary Johnston
Mary Johnstun, President and Founder of Roadmap Research Global, has worked in the social sciences research field for 20 years and has surveyed over 3 million participants through her managed projects. She has been providing DEI-specific research and evaluation services since founding RRG in 2014. Over her career, Mary has managed upwards of 300 multi-mode, multi-audience research and evaluation projects involving employees, leaders, students, parents, and community members in 15 states, and is frequently asked to present on data collection best-practices and analysis. Ms. Johnstun carries an M.A. from Kansas State University in Culture Studies and Rhetoric. She carries the following certifications which aid in all projects she encounters: Certified Diversity Executive (CDE), Insights Professional Researcher Certification (PRC), and certified Project Management Professional (PMP). Roadmap Research Global is a proud Women-Owned Small Business, certified by WBENC.
Workshop Session: "Diversity, Equity, and Inclusion Re-imagined: The Case for Re-Educating Students About the Concept of Competition"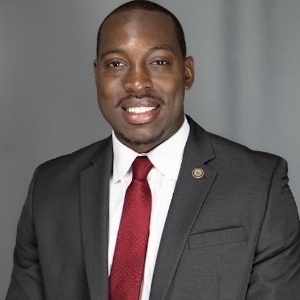 Momodu C. Taylor
Currently, the Dean of Students and Diversity Officer at Seton Hill University (Greensburg, PA), Dr. Momodu C.Taylor is responsible for coordinating tangible efforts that support Seton Hill's Catholic mission, co-curricular learning and the university's four pillars of welcoming, learning, celebrating and serving. He leads efforts to support a vibrant and engaged campus climate for students that enhances educational opportunities, fosters a sense of belonging and is supportive of all students and will provide leadership for comprehensive inclusion-oriented experiences and initiatives for the university community in collaboration with campus partners.

Prior to Seton Hill, Dr. Taylor worked with Bowie State University, a public historically Black university in Maryland, where he served as Co-Curricular Assistant to the Vice President for Student Affairs. In this role, he created infographic reports in support of the vision and mission of the Division of Student Life and served as an advisor to the Vice President in areas such as best practices for student engagement, retention, professional development, and collaboration with academic affairs. In addition to his responsibilities at Bowie, Dr. Taylor also most recently served as an online Adjunct Professor of Interdisciplinary Studies/Liberal Arts at Wheeling University.

Prior to his work at Bowie State, Dr. Taylor served as the Director of Student Involvement at Lenoir-Rhyne University, where he oversaw student activities programming and student organizations with a focus on Diversity, Equity and Inclusion programming.
Workshop Session: "Music to Action: Community Activation for Racial Justice"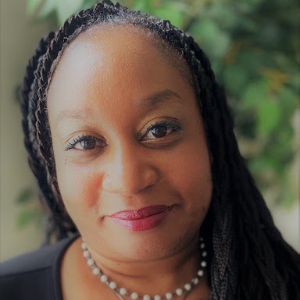 Latrice Torres
Latrice Torres, SPHR, SHRM-SCP, is a globally recognized HR and DEI professional with over 20 years of people development experience. She launched LeaderKeys Consulting, LLC in June of 2020 with two focuses: building inclusive and equitable leaders and coaching professionals to enhancing their careers. Her approach to all interactions is to be a partner first, a consultant second, and then a cheerleader/supporter while her clients focus on execution.

From workplace ethics, diversity, equity & inclusion, talent development and performance management, to organizational culture and effectiveness—Latrice has learned that success comes from deep, meaningful connections that only happen when self-awareness is achieved first. For that reason, her business model starts with deep conversations before initiating any work to ensure there is alignment on how success is defined.

If you ask her, Latrice will say that she is about #makingpeopleawesome—this is because she is dedicated to bridging the gap between talents, passions, and personal values so that her clients reach their true potential. Her style has been described as relatable, honest, and motivational. Personally, Latrice is a daughter, auntie, mother and wife – business aside, she enjoys baking and decorating elaborate cakes, just to see people smile! She draws her strength from the happiness of others and considers that to be the foundation of what she gives back to the world.
12:30pm to 2:00pm EST
Panel Discussion: "Creating an Innovation Brand Through DEI: Building an Inclusive Organization from the Inside Out"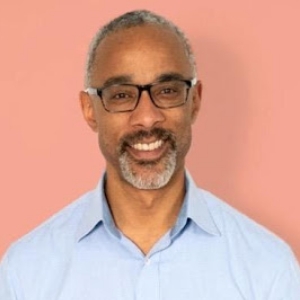 Kurt Merriweather, CDE®, The Diversity Movement
Kurt Merriweather (he/him) is an accomplished product strategist and marketing executive with a passion for helping leaders and organizations identify and implement growth strategies. He is a thought leader on building teams through the integration of DEI and technology.

Before co-founding The Diversity Movement, Kurt was VP of Strategy and Transformation at Walk West where he was responsible for leading the consulting and strategy practice and developing new business concepts and ventures. His approach to advising clients and developing strategy blends a unique combination of creative thinking and data analysis.

With over 20 years of experience, Kurt has worked for global brands like Discovery, AOL, and Procter & Gamble, where he developed technology products and solutions, created go-to-market strategies, led multidisciplinary teams to spinout new ventures, and received a patent for developing a streaming media application. Kurt holds a Bachelor's of Science degree in Electrical Engineering from The Ohio State University and an MBA from the Stanford Graduate School of Business.

Kurt advises startups through Google for Startups Black Founders Exchange and mentors students at UNC and SKEMA Business School. He also serves on NC TECH's Board of Advisors. Kurt is a frequent speaker including presentations to trade associations including the Association Executives of North Carolina (AENC) and keynotes at conferences such as Just Brands. Kurt is a father, son, husband, sports enthusiast and jazz pianist.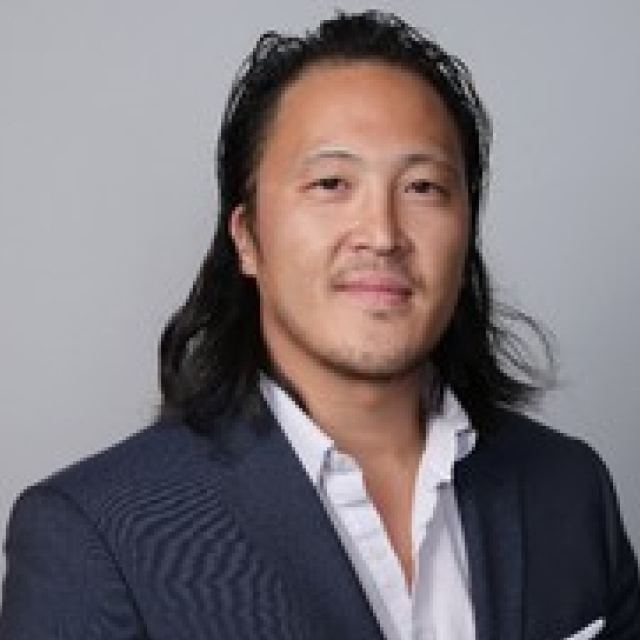 Renwei Chung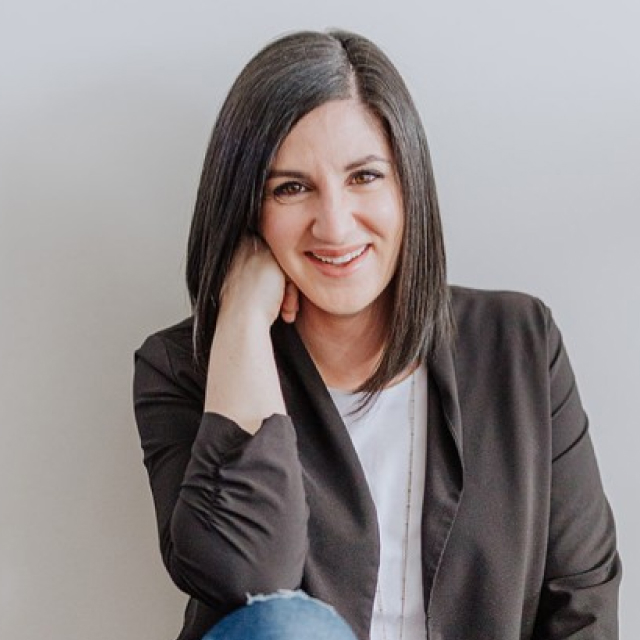 Susie Silver
2:15pm to 3:30pm EST
Workshop Session: "The Intersection Between Workplace Stressors and Minority Stress: Strategies to Increase Awareness and Resilience"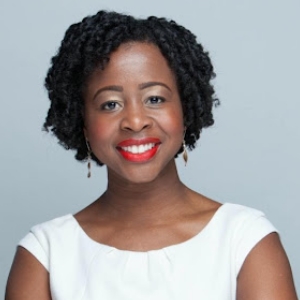 Lillian Gibson
Dr. Lillian Gibson, Ph.D., is a licensed clinical psychologist often referred to as a "mood make-over" expert. She is a highly recommended speaker, consultant, and mental health clinician. Dr. Gibson takes pride in combining her vocational rehabilitation counseling, and clinical psychology expertise to cultivate culture-affirming care for clients and protocols for agencies. Her professional footprints include places such as Johns Hopkins, and international research in South Africa. She is an HBCU graduate, and passionate about highlighting mental health wellness when diversity, equity, and inclusion are considered.
Workshop Session: "The D.I.E. is Cast: Diversity, Inclusion, and Equity in Capital Sources"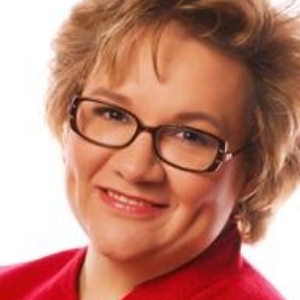 Lea Strickland, CDE®
Lea Strickland is a high-energy, high-impact serial entrepreneur recognized for thought leadership and change advocacy. For nearly 30 years, Ms. Strickland has lead change initiatives and challenged "the way we've always done it" thinking. She has been a trailblazer inside Fortune 500 and Global 100 corporations like Ford Motor Company. She was the first woman in Ford's finance executive development program to be a front-line production supervisor, serve on the quality committee for a manufacturing plant, and innovate corporate presentations to be paperless.

In 2002 Strickland founded the first of several entrepreneurial ventures, F.O.C.U.S. Resources℠, a strategic business consulting firm specializing in advising individuals and groups seeking to impact their organizations. She works with companies to innovate business models, technologies, products, and services to build fundable, sustainable, scalable ventures.

Working with her, clients have raised nearly $1 billion through grants, equity investors, debt, and operational sales and profits. Since 2002, Ms. Strickland has launched several other organizations, including Diversity Financial Fund, Inc., a 501(c)3 non-profit ("DFF"). DFF delivers business literacy programs, entrepreneurship education, coaching, mentoring, and other support services to underserved, under-represented, and socioeconomically challenged individuals and communities in the United States. DFF's mission is to address the root cause issues that create inequity in the starting line for small businesses seeking capital to start, run, and grow. DFF was the first organization founded as part of a multi-organizational, holistic solution to address Diversity, Inclusion, and Equity in Capital Access.
Workshop Session: "The Power of Artificial Intelligence and Diversity in Having Difficult Conversations"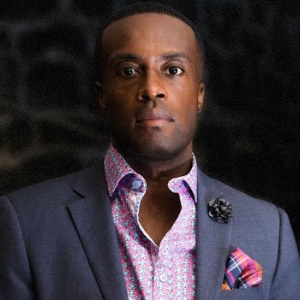 Lamont Exeter, CDP®, TTEC
Lamont Exeter is in constant search of balance. The balance between being an inquisitive learner, with a child-like mentality towards development, to being an innovative, inspirational leader. The balance between his first love of competitive football and his evolved love of meditative yoga. Lamont is constantly balancing.

Lamont believes that, as leaders, we have a responsibility to guide, empower, listen to, and evolve the next generation – which is why he is so passionate about the digital practice at TTEC, where he serves as vice president and partner. Lamont added diversity, inclusivity, and equality to his responsibilities at TTEC and became a Certified Diversity Professional (CDP®). As part of his newly found focus, Lamont is Chair of the Black Leadership Council and Focus Leader of the TTEC Diversity Council, and has worked to create products and services to further TTEC's commitment to diversity and inclusion in the technology and customer experience industries.

Lamont holds Masters' degrees from Schulich at York University and Universita Bocconi to complement his undergraduate degree from Ryerson University. He has industry certifications in project management, accounting, diversity, process improvement, and channel management. Lamont owns three invention patents.

Lamont was born in St. Vincent and the Grenadines and is currently based in Toronto, Canada. Keeping the calm island mindset and blending it with the entrepreneurial mentality of big city life is another example of Lamont's constant search of balance.
3:30pm to 4:30pm EST
LIVE! Diversity Straight-Up Podcast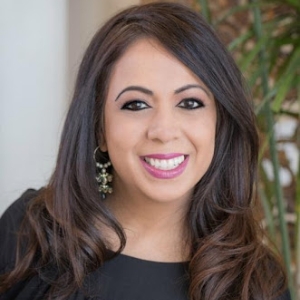 Sarika Bhakta, CDE®
A Certified Diversity Executive, visionary leader and entrepreneur, Bhakta was born in Gujarat, India and raised in the American Midwest. Adjusting to the American culture was extremely challenging for Bhakta inspiring her life's mission of helping people identify their authentic self to be successful change agents and leaders in today's ever-changing global economy. She is a multi-faceted and multicultural executive who has over 20 years of experience empowering diverse talent and population groups to maximize their leadership potential while increasing their cultural competency and global perspective.

Prior to launching her consulting firm, Bhakta worked in both the for-profit and non-profit sectors across the US, with several entities that had significant international presence. She applied her expertise in leadership management, strategic planning, talent attraction/management, resource acquisition, business development, program design/delivery, community/economic development, event planning and parking management.

She is a sought-after consultant, speaker, trainer and community engager due to her high energy, interactive and inspiring style. In each presentation, she brings the diversity pendulum back into balance in a positive, refreshing and authentic perspective affirming everyone is diverse. Bhakta transforms organizational cultures enterprise-wide by utilizing Equity, Diversity, Inclusion & Engagement business solutions driving innovation and sustainable outcomes.

Bhakta is also a co-author of "Power Up, Super Women", an anthology book on women's empowerment. She is also the co-host of Diversity Straight Up, a new podcast that will be launched in the fall of 2019. Bhakta is a proud recipient of Corridor Business Journal's "Forty Under 40" award.
Anthony Arrington, CDE
Anthony Arrington is from Cedar Rapids, IA. He received his BA in Communication Studies from The University of Iowa, and is a Certified Diversity Executive. Anthony started his talent acquisition industry career as a recruiter and account manager for at his local branch for a global staffing firm. He then spent several years working in higher education fundraising, leading and consulting on contact center operations and direct mail strategies. He co-authored the book "Phonathon Manager's Handbook", a comprehensive guide to leading effective college/university fundraising call centers, which includes an entire chapter on recruiting strategies. Anthony returned to the talent acquisition industry later in his career, helping start a local recruiting agency in 2006, then working in talent acquisition for a global aerospace company and a global staffing agency before launching his own business.

Currently, Anthony is a Managing Partner at Top RANK in Cedar Rapids, a firm that provides professional and executive talent acquisition solutions, as well as equity, diversity, inclusion, and engagement (EDI&E) consulting and education. Having experienced intersectional barriers as a Black man living in Cedar Rapids, Iowa, a double amputee, and a father in a biracial family, Anthony is on a journey to help transform organizations into those that will not just "talk about it", but will "be about it" when it comes championing EDI&E.

Anthony lives in Cedar Rapids with his wife and their two dogs. He is the co-host of Diversity Straight Up, a podcast launched in fall of 2019 by the regions premier business journal. He is very involved in his community, serving on multiple non-profit boards and committees. He enjoys spending time with friends and family, sports, and is a huge Hip Hop music fan—spending lots of time in his recording studio.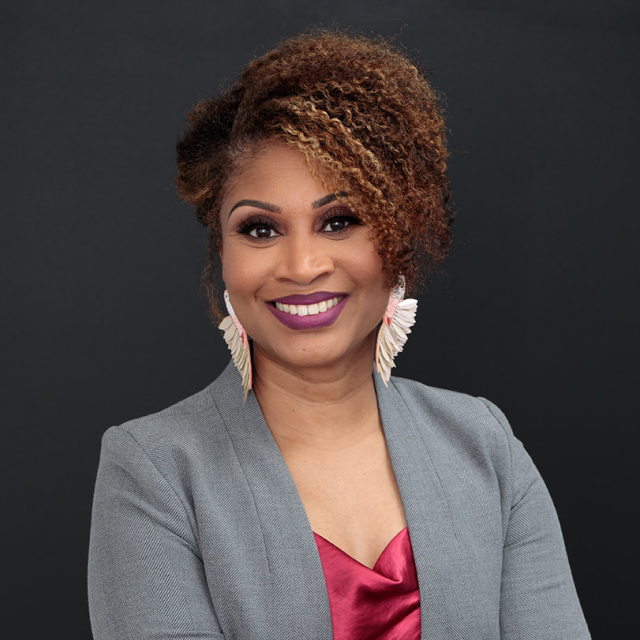 Dr. Nika White, CDE®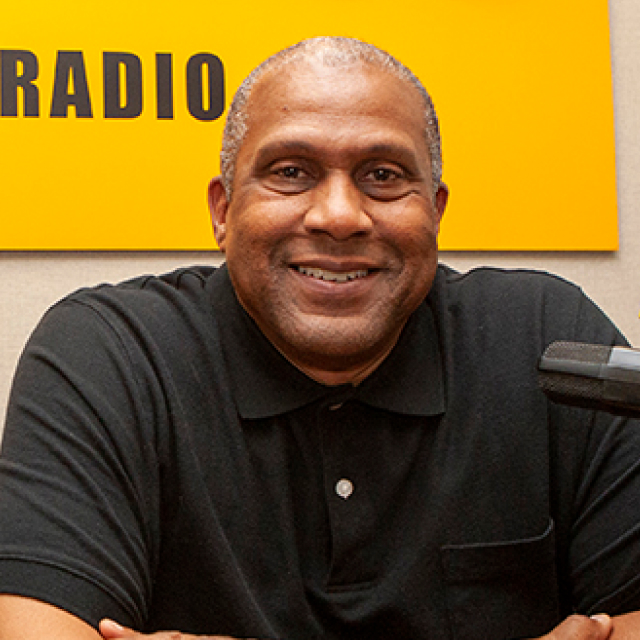 Tavis Smiley
4:30pm to 5:30pm EST
The State of Latino Inclusion in the Global Workforce, Boardroom and Supply Chain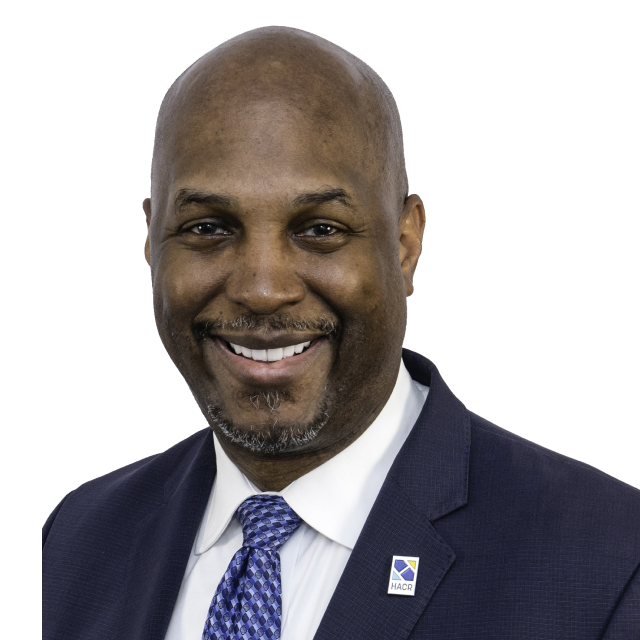 Cid Wilson
5:30pm to 6:30pm EST
Innovation + Inclusion Leadership Awards
Derwin Smiley, CEO, The Institute for Diversity Certification
6:30pm EST
Conference Happy Hour + After-Party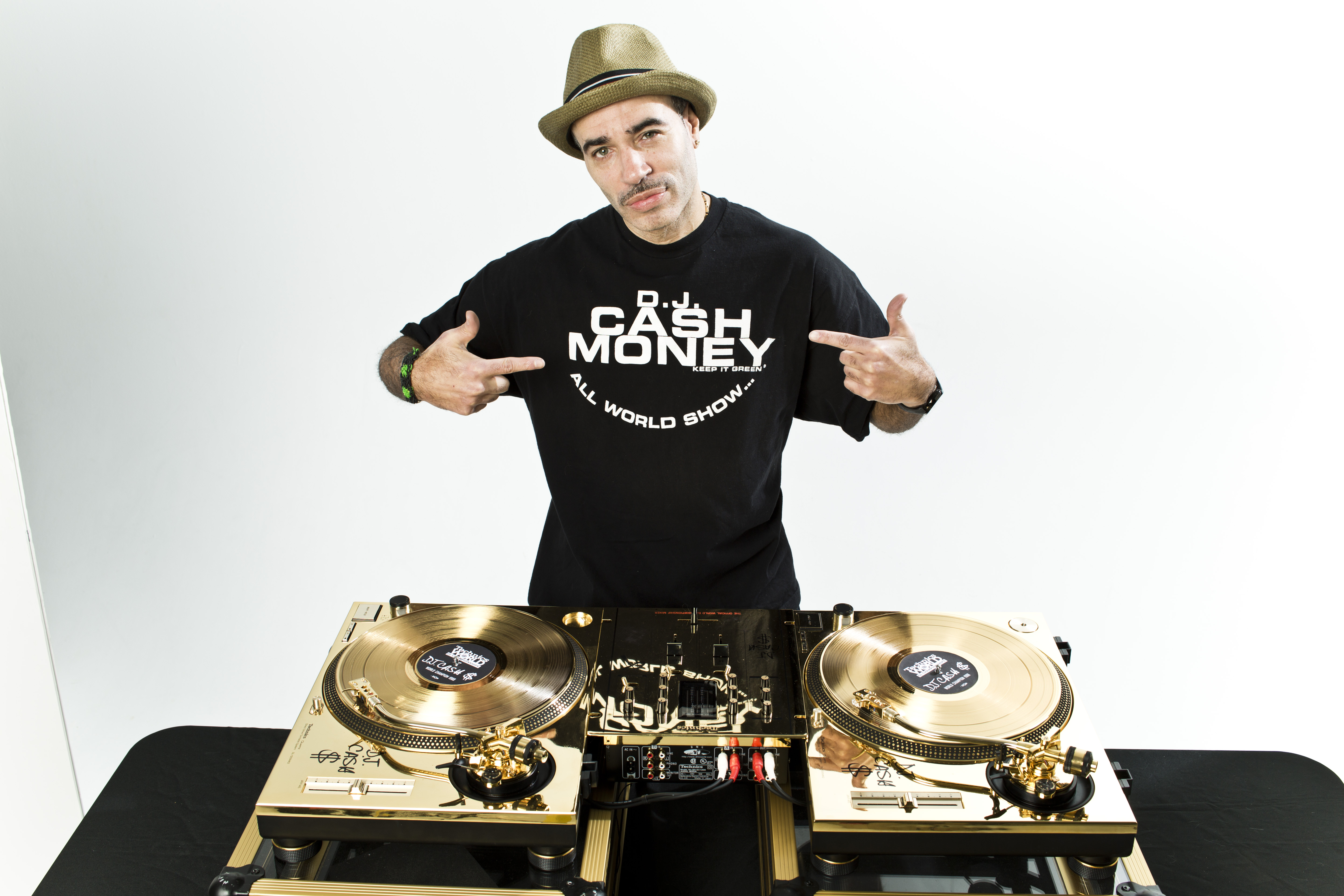 DJ Cash Money
Since 1984, DJ Cash Money has been pioneering, designing and defining the art of turntablism. He is a cultural icon in the DJ world and one of the most prolific DJs in hip-hop history. Known in the industry as a DJ, turntablist and producer, he is best known for his pioneering scratch techniques, lightning speed and fierce musicality on the turntables. Artistic creations such as the "transformer scratch" and the DJ Cash Money Turntable Style Position are just a few of his inventions. Many techniques and styles created by DJ Cash Money have single-handedly revolutionized the technology for djs and the manufacturing of the turntables. He is the first DJ inducted into Technics DJ Hall of Fame. DJ Cash Money continues to tour throughout Europe, Asia, the Middle East, Canada, South America and the United States dazzling audiences with his one-man show. He stays relevant by keeping his ear to the streets and studying current trends in music. The pioneer and family man says he spins everything from hip-hop, soul and house to EDM, reggae and rock music but stays loyal to his foundation as a pioneering hip-hop DJ who believes in preserving the artistry, skill and history of the turntable. DJ Cash Money performs without limitations and believes to always do your best because "you never know who you will inspire."
Did you miss Diversity 4.0? See clips from our last conference. Don't miss out on our 2021 event!